DESIGN ALCHEMISTS
Design Alchemists roots can be traced back to its former incarnation as ST Design. The latter having emerged from its partner company Tchoban Voss Architekten in response to the growing demand for experienced design services in the field of luxury interior architecture and decoration. To usher in the start of a new decade Nicholas Barsan, the companies creative mind, decided to refashion the firm's identity to reflect its ability to meld architectural styles, materials and creativity. Design Alchemists, as the name suggests, refers to our willingness to forge unique compositions regardless of size, context or client inclination.
Our primary focus since our inception in 2011 has been highly-customized residential designs, ranging from city apartments and townhouses to seaside summer cottages. Recently, the firm expanded into commercial commissions, including hotels, restaurants and fashion establishments offering a well-rounded repertoire donning the firm's eclectic philosophy. Although our close-knit team specializes primarily in high-end interiors, we have also collaborated with several trade related companies, including Duravit and Rational Kitchens, to establish custom product collections.
Nicholas Barsan's knack for creativity and endless attention to detail, has burgeoned Design Alchemists dedication to exceptional interiors. Our passionate and versatile approach to designing spaces translates to inspiring creations featuring exclusive finishes and impeccable craftsmanship.
In its eventful history Design Alchemists has been featured in several publications including: H.O.M.E. Magazine, Beta Plus, Interni & Objekt International.
Design Alchemists boasts an international team of interior architects, led by Sander Verhagen who has been with the company since its inception in 2011. Their contribution to the firm is of immeasurable importance to achieving our goals and client satisfaction.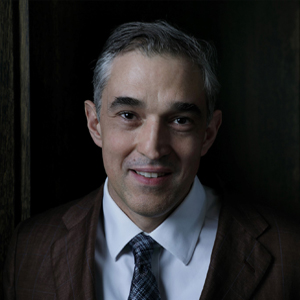 Nicholas Barsan:
was born in New York City and received his Bachelor of Architecture from Pratt Institute in 1995. He apprenticed at offices in Connecticut and New York before joining Ferguson Shamamian Architects in 1998. While there he collaborated on various high-end custom residential projects throughout the United States for notable clients ranging from entrepreneurs to fashion models. In 2004, Nicholas moved to Berlin where he met Sergei Tchoban and began working with Tchoban Voss Architekten. He formed the firm's interior decoration department in 2007 where he managed projects ranging from luxury residential homes to product design.
As part of the design process, Nicholas is fully involved in the drafting of plans and development of detailing in close tandem with his colleagues.